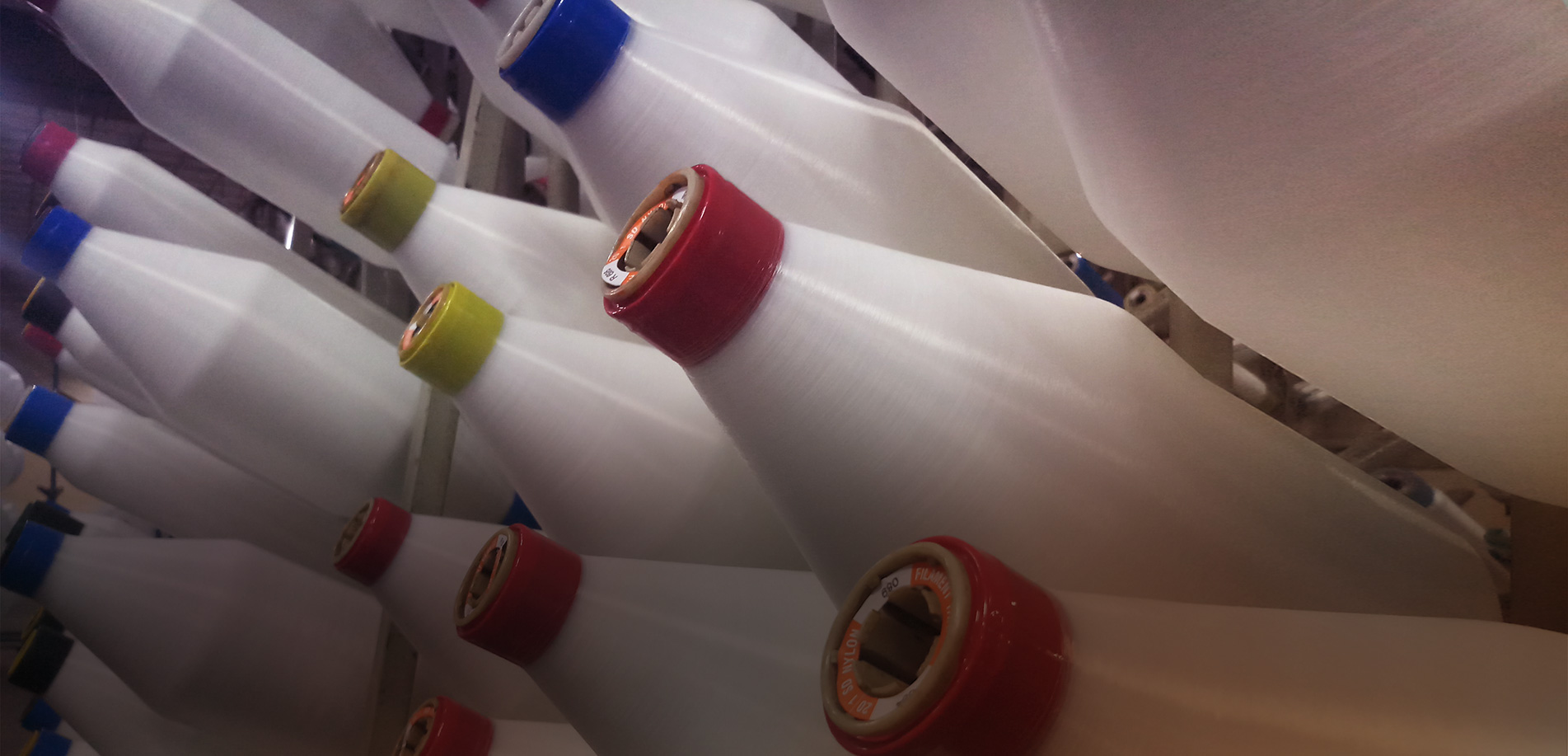 Features of Nylon Filament Yarn
Nylon, also known as Polyamide is a versatile engineered material, used in stockings and clothing of all types. The fabric is recognized for being thin and flexible, but also valued for its durability and toughness. Its properties make it the first choice over many natural fabric options, such as cotton, Silk and wool, even though it's a Petroleum based synthetic fiber.
Excellent Moisture absorption. 10 times more than of Polyester.
Good air-permeability
Excellent softness and mild touch
Silky Touch
Skin friendly
No mildew or fungi
Lightweight but exceptional strength
Resists wrinkles and shrinkage
Easy to wash, fast drying
Wide application range from lingerie & ethnic wear to active wear
Easy dye ability and bright colors
Excellent luster and drape
Stretch & fit to body
Silky or cotton feel, based on customization
Soft Handle
Incredibly versatile
Being easily dyeable, Nylon Filament Yarn imparts an exquisite luster and vibrancy to the fabric Our product promises value to the customer that goes beyond "must haves" in clothing to "ultimate haves". Our superior product engineering ensures durability, softness and effective moisture management which makes nylon filament yarn most apt for new generation intimate fabrics and garments.
Average Technical Properties
| Properties | Nylon | Viscose | Polyester |
| --- | --- | --- | --- |
| Specific Gravity | 1.14 | 1.52 | 1.38 |
| Tenacity (Dry) gpd | 4.5 - 5.0 | 2.0 - 2.6 | 4.2 - 4.5 |
| Tenacity (Wet) gpd | 4.1 - 5.0 | 1.0 - 1.5 | 4.2 - 4.5 |
| % Elongation | 32 - 36 | 19 - 21 | 28 - 32 |
| % Moisture Regain | 4 | 13 | 0.4 |
| % Boiling Water Shrinkage | 8 - 10 | 1.5 - 2.5 | 5 - 7 |
Average Quality Comparision
| Properties | Nylon | Viscose | Polyester |
| --- | --- | --- | --- |
| Color Fastness | ** | * | *** |
| Softness | *** | *** | * |
| Brightness | *** | *** | * |
| Cover Factor | *** | ** | * |
| Runnability | *** | * | *** |
| Aesthetic Look | *** | *** | * |
| Elasticity | *** | * | * |
| Piling Resistance | *** | * | ** |