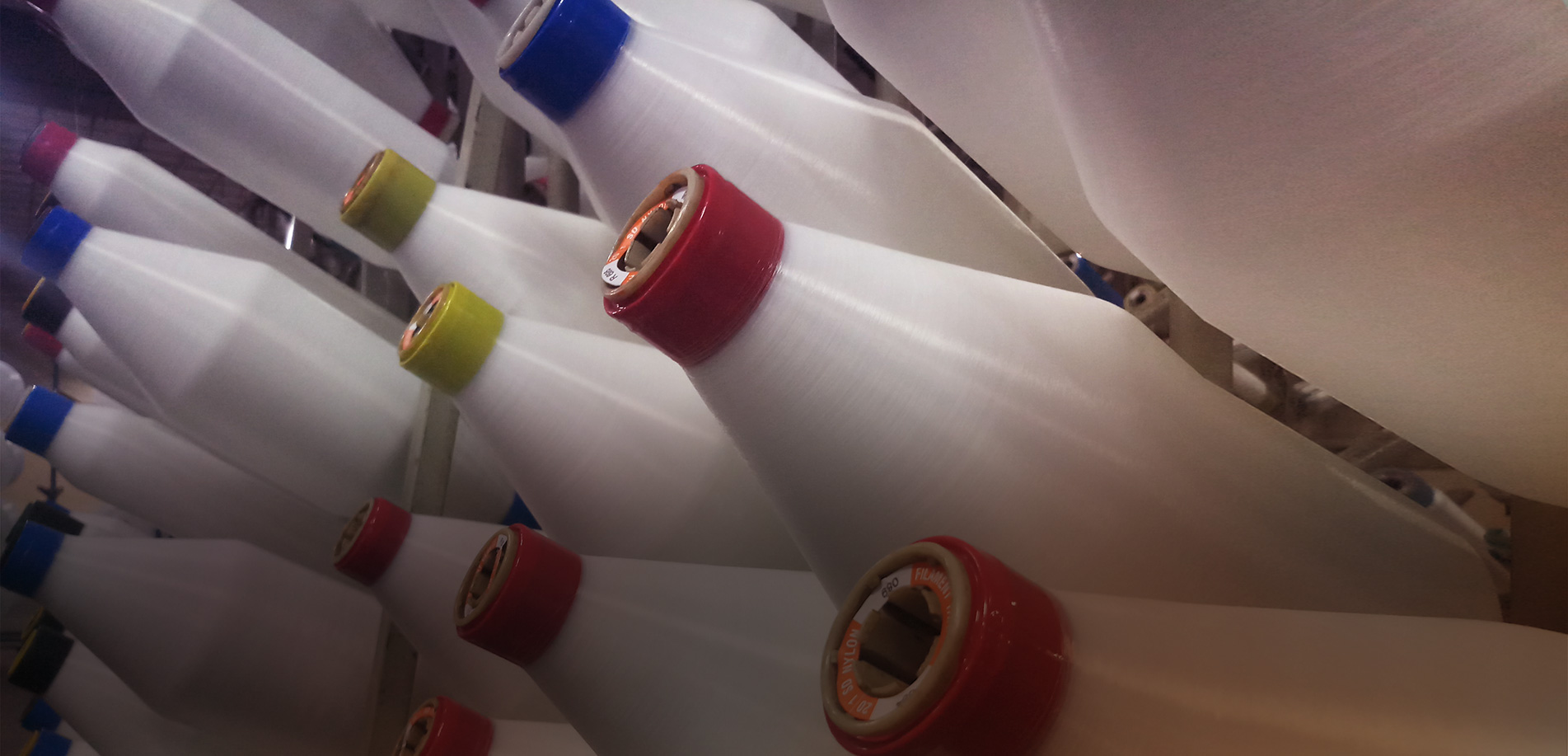 Usage of Nylon in different applications
Ethnic Wear
Ethnic wear covers all the Indian traditional category of clothing which are worn by Indian women and men as the sign of their culture. It includes Saree, Salwar Kameez, Lehange, Kurti for women and Kurta Pajama, Sherwani, Dhoti kurta for men. The clothing of Hindu people differs regionally and occasionally. Basically Polyamide is available in five products namely-georgette, chiffon, crepe, kora silk & Bhagalpuri Silk. These fabrics display properties similar to silk and also replaces silk in terms of features such as Rich Colors, Silky feel, Texture, Easy Dye ability, Soft feel, Comfort, Durability, Jari compatibility, Drape, Light weight & Cost effectiveness.
Georgette
Chiffon
Crepe
Kora Silk
Bhagalpuri Silk
60/48 Brt Crimp DTY
70/48 Brt ATY
90/48 Brt ATY
140/96 Brt Slub
160 D Neps ATY
210 Celkina ATY
420/216 Brt Slub ATY
18/10 Brt CES
60/48 Brt Slub ATY
90 D Kabali
90 D Silk Slub
20/6 SD Crimp DTY
Active Wear
Active Wear accentuates the trend of wearing comfortable, carefree clothing that is fashionable. Products developed for active wear have great stretch and moisture management which ensure easy mobility for an active lifestyle. Casual wear sees usage of knit jacquard fabrics that offers fashion along with comfort and ease of use. Active Wear incorporate features such as Durability, Flexibility, Abrasion resistance, Shape retention, Dye ability, Soft, Bulky, Cotton feel, Light Weight, Environment friendly and moisture absorption properties.
Swim wear
Sports wear
T Shirts
Inner wear
Gym wear
40/36 SD CES
70/72 SD CES
70/72 SD Crimp DTY
70/24 SD Crimp DTY
44/10 SD Crimp DTY
20/1 SD Mono
120 D Brt Dope Dyed DTY Range
140 D Brt Dope Dyed ATY Range
110 D to 200 D SD & Brt Melange DTY
110 D to 200 D SD & Brt Melange ATY
SD Stretch yarn range
Technical Textiles/Industrial Packaging
It comprises of textile product manufactured for non-aesthetic purpose, where its function is the primary criterion. These are widely used in numerous industries for packaging purpose and other multiple industrial use fabrics. It is basically used for the application where there is a requirement of temporary bonding such as Velcro fastening tapes, etc and are recognized owing to their optimal quality. Use of Polyamide into these fabrics results in durable and sustainable high end fabric due to it's best abrasion resistance properties.
Elastics
Tapes
Bra Straps
Labels
Velcro
Flock Fabric
Ropes
Belts
1.8 Brt TOW
3.3 SD TOW
70/24 SD Crimp DTY (Single/Double)
111/24 SD Crimp DTY (Single/Double)
90/48 Brt FDY
280/14 Brt FDY
170/24 SD FDY
280/14 Brt FDY
Work Wear
Work wear is basically a clothing worn for work, especially office work, manual laborious work, field work, etc. All the way it covers basically shirting and suiting, also it's use is meant for comfort, durability and safety. Now a days clothing industry is growing and consumers have numerous brand retailers to choose from. Polyamide has played an important role in defining such kind of Work wears, the features which polyamide incorporates are such as it's durability, resistence towards wear & tear, compatibility of blends with other natural fibers, having good moisture absorption properties amongst all manmade fiber comparatively, soft feel and cost effectiveness. All together these works well and results into the finest quality of work wear fabrics.
Shirting
Suiting
Denim
Jackets
70/24 SD Crimp DTY
70/24 SD Crimp Black DTY
70/72 SD Crimp DTY
110 D to 200 D SD & Brt Melange DTY
110 D to 200 D SD & Brt Melange ATY
70/24 SD Crimp + 40 Lycra DTY
40/24 SD Dope Dyed DTY
70/24 SD Dope Dyed DTY
40/24 SD Crimp + 40 Lycra DTY
300/96 Melange DTY
Athleisure Wear
Athleisure is a trend in fashion industry in which clothing especially designed for daily workouts, exercise, athletic activities & casual outings, etc. Since past few years, sports apparels have noticeably transitioned from the gym to the street and active wear to casual wear, which resulted in increasing demand of quality athleisure products irrespective to casual wear products. Polyamide is widely used in such kind of fabrics because of it's good moisture absorption properties, soft feel, best abrasion resistance properties, etc.
T Shirts
Track suits
Jackets
70/24 SD Crimp DTY
70/24 SD Crimp Black DTY
110 Melange ATY
140 Melange ATY
110 D to 200 D SD & Brt Melange DTY
110 D to 200 D SD & Brt Melange ATY
70/24 SD Crimp + 40 Lycra DTY
70/24 SD Dope Dyed DTY
Laces, Nets & Lingerie
Lightweight but exceptional strength makes Polyamide great for laces & nets. It is not only stretchable but also highly durable. Delicate designs in laces, softness and moisture management makes Polyamide a great choice for lingerie.
Rich colors
Feel & texture
Soft feel
Comfort to skin
Durability
Jari compatibility
Drape & handle
Light weight
Stretch
Usage: Laces and nets can be used in sleep wear, lounge wear, lingerie, kids wear, tops & dresses
Eco- green
Responsible fashion starts with the right fabric. Century Enka's eco-friendly range is all about creating fashionable clothing with low environmental impact. These products are made by recycling of yarn & polymer waste accumulated during production but with the same purity and performance characteristics as virgin quality nylon. Additionally production of dope-dyed yarns, i.e. coloration at spinning stage itself, further helps in saving water and reducing dyeing related pollution.
Soft feel
Comfort
Environment friendly
Moisture management
Polyamide blends
Every yarn has its unique strengths. Blending allows us to achieve desired effects by incorporating the properties and characteristics of various yarns into a single fabric.Adding Polyamide to other yarns helps increase the strength and stretch of the fabric.
Soft feel
Comfort
Luster
New Feel of fabric
Good tenacity (strength)
Uses: Following blends are popular in Nylon.
Nylon +Cotton blends: used in shirting/suiting/dresses
Nylon +Viscose blends: used in dresses/kids wear
Nylon +Polyester or Cat Polyester : Ethnic wear
Nylon +Acrylic : Sweaters & Jackets
Nylon +Wool: Sweaters, Coats & Jackets